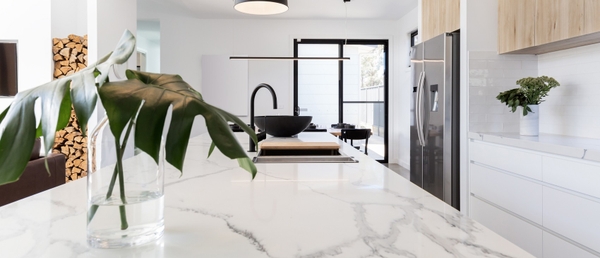 Marble is a stone that's been around for centuries. Widely used in buildings, sculptures and monuments, it graces some of the world's most beautiful structures including the Taj Mahal, the Duomo of Florence and The Washington Monument. Whether on flooring, kitchen countertops or bathrooms, marble decor has also been a prominent feature of interior design since the '70s and its popularity is only increasing. From luxurious marble flooring to marble-effect home accessories, we explore some different ways you can introduce the must-have material into your home…
HOME ACCESSORIES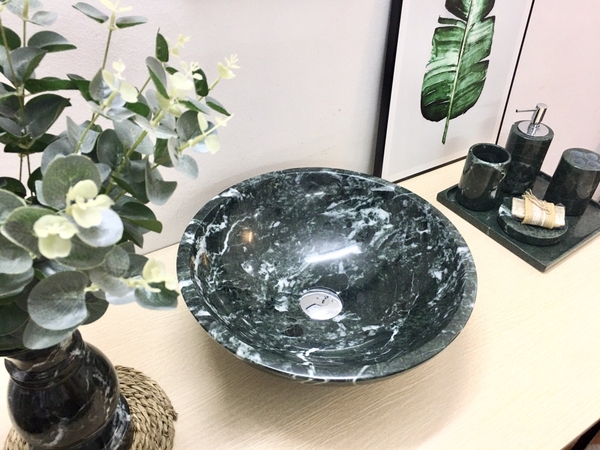 Marble has a reputation for being one of the most expensive materials to use in interior design, but you can still get the luxurious look without a heavy investment. From the bedroom to the bathroom, introduce the look with stylish lighting, tableware and other decorative accessories. Contrast a marble-effect dinner set with a rustic, exposed-wood dining table for a fresh take on Scandi styling, or finish your bathroom scheme with marble accessories to add a touch of luxe without the commitment. In the kitchen, a marble chopping board will blend seamlessly into your existing decor whilst giving a subtle nod to the coveted trend and in the dressing room; an elegant trinket tray will provide the perfect space to store your treasures.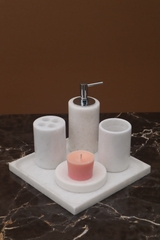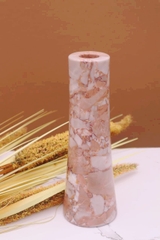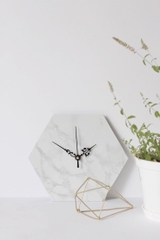 MARBLE FLOORING
Prized for its beauty and elegant finish, marble flooring adds grandeur to any space. Whilst not as resilient as granite, marble is still an incredibly durable stone with beautiful natural markings that complement a wide range of bathroom or kitchen interiors. Before investing in marble flooring, ensure you are prepared to upkeep the careful maintenance required to keep it looking its best.
If left unprotected, marble is a relatively soft stone and is prone to soaking up stains, so whether you choose a honed or polished finish, it will require extra care to prolong its lifetime. Dirt, grit and sand can damage marble flooring so dust mop the area frequently to clear the area of abrasive materials. For a deeper clean, use a mild detergent or stone soap, avoid using acidic substances such as typical bathroom or kitchen cleaners and only use non-abrasive pads to avoid scratching the surface of your floor.

STATEMENT WALL
Marble can transform a room, and this is especially true if you dedicate an entire wall to the stone. Be brave and take the natural material away from the obvious places, the bathroom and kitchen, and introduce it into bedrooms, dining rooms and even the living room with marble effect wallpaper.
Effortlessly turning any space into a work of art, marble's crisp white hues and natural veining provides the perfect backdrop to a wide range of schemes. From minimalist to industrial interiors, a marble wall can be used to add a touch of glamour to your home, instantly elevating it with a striking focal point. To keep the scheme minimal, look to cool whites and greys throughout and break up the look with your statement wall. For a touch of glam, dark emerald and navy contrasts beautifully against the soft white hues of marble, and for the finishing touch introduce plush velvet furniture in pale pinks and greens for a look that is effortlessly on trend.

GO GLAM
A material of unashamed luxury, marble is perfect for embellishing with other opulent touches. From sumptuously soft velvets to the finest furs, pair marble with a host of luxurious textures to create a look that's effortlessly glam whilst adding a cosy element to your scheme.
Metals are marble's best friend and anything with warm tones goes; think gold, copper or brass. To keep the look refined don't overpower the room with too many luxe metals, instead look to marble furniture with gold gilded edging, decorative trays and elegant vases that beautifully marry the two materials.
<Amara>