You don't have to be a clean freak to know the importance of washing your hands, or keeping yourself bacteria-free, especially in times like these when a worldwide pandemic like Covid-19 is active. You are in luck because we are presenting to you our bathroom set. These perfect products are designed with a minimalistic look to wash away all those fears and satisfying your needs of innovating your bathroom, or just simply looking for several new changes.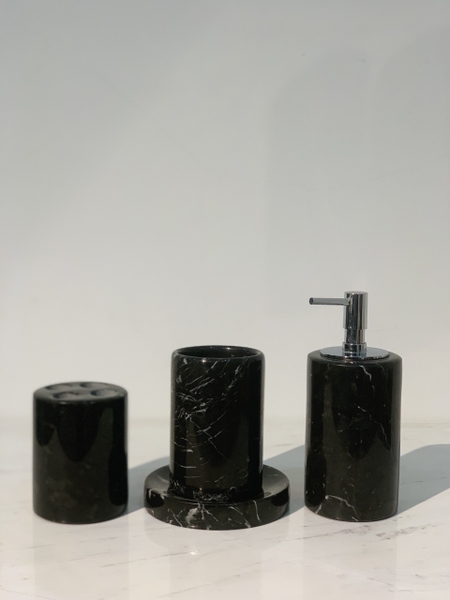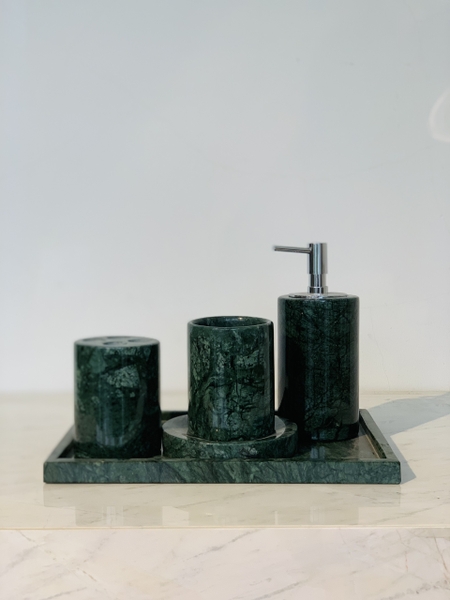 Bring the sophistication and luxurious look of a fine hotel to your bathroom with our marble bathroom sets. Beautifully crafted of genuine marble, the design of each superb piece is one of durability and refinement. Each set includes one of the following brush holder, soap dispenser, soap tray and a cup.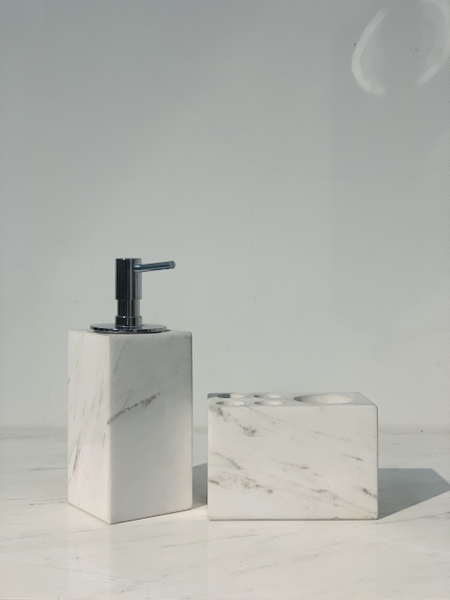 There are variants of colours available to choose from, you can make your own selection or you can leave it to for suggestions.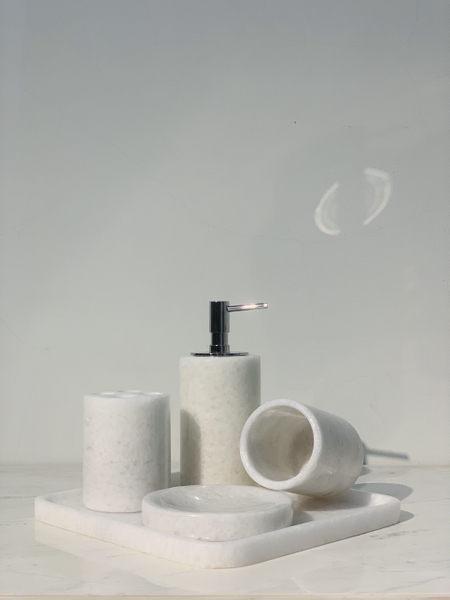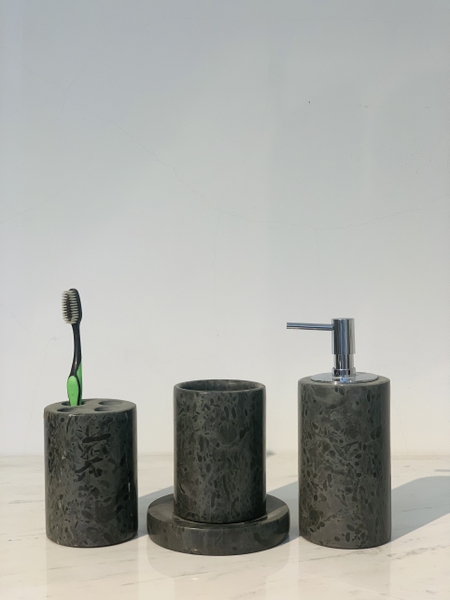 Whether you're completely renovating your bathroom or just giving it a little makeover, accessories like towel racks, shelves and soap dishes can either improve or deterioriate your bathroom's aesthetics, which in most cases, matters the most, as well as your budget. But don't fret out, we're here to help.